Friday, 03. November 2017
2nd NFC Conference in Seibersdorf on June 14th, 2018
Seibersdorf Laboratories, in cooperation with the Embedded Systems Lab Hagenberg, organizes the second NFC conference (2. NFC Fachtagung) on June 14th, 2018. This event will take place in conjunction with the EMC conference (16. EMV Fachtagung, June 12th-13th) in Seibersdorf near Vienna.
Topics of the NFC conference are:
Hardware and Antenna Design
Security
Applications and Services
In addition, an exhibition opens up the opportunity for presenting new products and services, and for getting introduced to new innovations. This event is aimed at researchers, developers, manufacturers, and companies using NFC for their products and services. Don't miss the chance to meet industrial partners, experts, technologists, and developers dealing with NFC in their daily life and business.
For further information on this event follow the link below.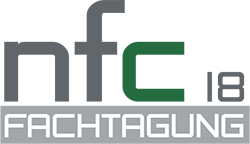 ---
Links:
FH OOE Forschungs & Entwicklungs GmbH | Softwarepark 11 • 4232 Hagenberg • Austria