NFC Congress 2011
The 4th NFC Congress 2011 took place in Hagenberg, Austria, from February 22nd - 23rd (event on Facebook). The NFC Congress was the ideal forum to exchange views, experiences and information about the newest mobile phones, rollouts, services and technologies. In addition to the Business and Applications Conference, a Developer and Scientific Workshop provided a forum for researchers from academia and industry.
Testimonials from attendees 2011
"The University of Hagenberg has been a long term partner of NXP. The NFC Congress is a great forum to share views with technical experts as well as to debate major market trends/evolutions in the field of Mobile transactions. It is a well organized event that provides good networking opportunities.", Charles Dachs, Marketing and Product Management Director Mobile Transactions
"The NFC Congress 2011 in Hagenberg was a great success, well organized and attended by developers, academics, technology providers and mobile operators. There were excellent presentations and discussions around all areas of NFC with the conclusion that it is happening now with significant investment within the ecosystem and that it is more than just payment! Interoperability, user experience and education are critical items that need to be addressed in the changing mobile world.", Tim Jefferson - Chairman of the NFC Congress 2011
"The NFC Congress 2011 in Hagenberg was a great experience and a well organized event. In addition to interesting business and technical lectures, there were numerous opportunities to get in contact with potential industrial partners. We are looking forward to the upcoming congress in 2013!", Manfred Bammer, AIT Austrian Institute of Technology GmbH and Kurt Lamedschwandner, Seibersdorf Labor GmbH
Platinum Sponsor 2011: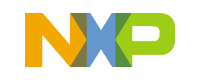 Program Folder available for download
Spotlight on Development and Testing
On the first day there will be a technical session about developing NFC applications for Nokia/Qt, Google's Android OS and Apple's iPhone. The test device manufacture COMPRION will demonstrate their newest NFC test tools.
Spotlight on NFC Cities
There will be a great session about the ongoing activities and projects of the NFC cities Nice and Oulu regarding payments, transport, information services and loyalty.
Spotlight on Science
The NFC 2011 Program Committee has selected 12 papers on new applications and services, hardware developments and security issues, which will be presented by the authors in in two scientific sessions.
Broad Insight on NFC
The business day includes presentations about the latest information on chips (NXP Semiconductors), on handsets (Nokia), on standardization (NFC Forum), on tags (Winckel), and on many other important topics regarding NFC.
Networking Event
In the evening of the first day a dedicated networking event sponsored by Nokia will give you a further opportunity for discussion, exchanging ideas and getting in contact with new important NFC players.
FH OOE Forschungs & Entwicklungs GmbH | Softwarepark 11 • 4232 Hagenberg • Austria